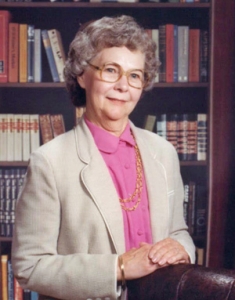 Alleen Clara Madderom, Our dear loving Mom, Grandma & Great Grandma age 93, of Rome, Wisconsin died peacefully August 17, 2010 at her home in Rome, Wisconsin.
A Memorial Service will be held at a later date. Interment will be at the New Rome Cemetery.
Alleen was born December 19, 1916 in Riverdale, Illinois the Daughter of Herman and Lillian Middleborn. She graduated from Pullman Tech High School in Roseland, Illinois where she studied secretarial skills. She used her skills as a secretary at an Insurance Company and a personal business.
Alleen married John Madderom on June 6, 1936 in Riverdale, Illinois.
She provided a wonderful and loving home for her family and enjoyed traveling, reading, doing crossword puzzles, cooking and sewing.
Alleen was active in PTA and several card clubs.
She was a member of Faith Reform Church in Wisconsin Rapids.
Memorials in Alleen's memory may be directed to the Ministry Home Care – Hospice (Hospice Donations, 220 Third Avenue South, Suite 102, Wisconsin Rapids, WI 54495).
She was preceded in death by her parents: Herman & Lillian Middleborn and her Husband, John Madderom.
Survivors:
Daughter: Sandra (DeVon) Anderson of Nekoosa, Wisconsin
Son: John C. (Mary) Madderom of Wauwatosa, Wisconsin
Son: Robert (Betty) Madderom of Rhinelander, Wisconsin
Granddaughter: Leah (Al) Schraeder of Ripon, Wisconsin
Grandson: Jeffrey (Shari) Anderson of Fredonia, Wisconsin
Granddaughter: Dayna (Christopher) Taylor of Arden Hills, Minnesota
Grandson: Jon Madderom of Whitefish, Montana
Granddaughter: Meghan Madderom of Naperville, Illinois
Granddaughter: Mandy Madderom of Middleton, Wisconsin
Grandson: Matthew Madderom of Eden Prairie, Minnesota
Grandson: Rory Madderom of Rhinelander, Wisconsin
Granddaughter: Sarah Klapperich of Bloomington, Indiana
10 Great Grandchildren: Samantha, Nicole, Jordan, Jacob, Rayna, Justin, Matthew, Daniel, Anderson, and Michael.
The family would thank Ministry Home Care – Hospice for all the love and care they provided Alleen since January.
Roseberry's Funeral Home is assisting the family. Visit www.roseberrys.com for online condolences and further information.