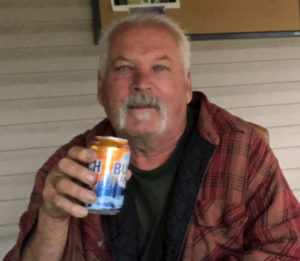 Bruce S. Gralewicz, age 69, of Arkdale, Wisconsin passed away unexpectedly Monday, April 1, 2019, at his home.
A celebration of life will be from 11:00 a.m. until 2:00 p.m. on Saturday, April 6, 2019, at Roseberry's Funeral Home in Friendship, Wisconsin.  There will be a luncheon to follow at Bay Rest Bar in Petenwell.
Bruce was born May 26, 1949, in Milwaukee, Wisconsin to Stanley and Pauline Gralewicz.
Bruce worked as a machinist in Milwaukee where he lived, spending long weekends at "the cave," in the North Woods.  Once he retired, he chose to leave Milwaukee behind to be in his element, surrounded by nature, at "the cave."
Bruce was quite a character and loved playing jokes on people. Whenever Bruce was around there was plenty of laughs. Bruce and Patty loved the North woods and spent plenty of time 4 wheeling, playing cribbage or hanging with the neighbors. Everyone loved Bruce and knew he was always there to help out anyone. He was very loved by family and friends and will be missed by all.
Bruce was preceded in death by his parents.
Survivors:
Fiancé: Patricia Nechkash
Step-Daughter:  Ashley (David Payne) Loken
Two fur babies:  Angie & Meow