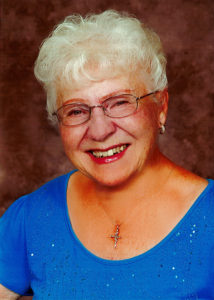 Carol Alice Uschan, age 90, of Wautoma, Wisconsin passed away Thursday, July 4, 2019, at Azura Memory Care of Oshkosh.
Memorial services will be 11:00 a.m. on Saturday, July 13, 2019, at the St. Paul's Lutheran Church in Wautoma.  Pastor Blaine Niskanen will officiate.  Interment will be at the Central Wisconsin Veterans Memorial Cemetery in King, Wisconsin at a later date.  Visitation will be 9:00 a.m. until the time of service on Saturday at St. Paul's Lutheran Church.
Carol was born November 22, 1928, in Milwaukee, Wisconsin to Richard and Alice (Schweitzer) Sturm. She graduated from High School in Wautoma.
Carol married Marvin Wagner on September 25, 1945, and worked with him on their dairy farm and trucking business while starting their family.    Carol worked for many years as a bookkeeper for the Wautoma Hospital and later on, she owned Carols Sweet shop in Wautoma.  She retired as a cashier from Copps Grocery Store.
Carol spent her winters in Raymondville, Texas with her friends golfing, playing cards, and enjoying the warm weather.
Carol was preceded in death by her second Husband, Vince Uschan; third Husband, Lester Nelson; brothers, Jack, Ronald (Olva), and Robert Sturm.
Survivors include her sons, Marvin (Carol) Wagner, Jim (Bev) Wagner, Vern Wagner, Dan (Celia) Wagner; daughter, Kathy (Cliff) Finn; first husband, Marvin Wagner Sr. and sisters-in-law, Anita & Yvonne Sturm.  She is further survived numerous grandchildren, great-grandchildren, nieces, and nephews.