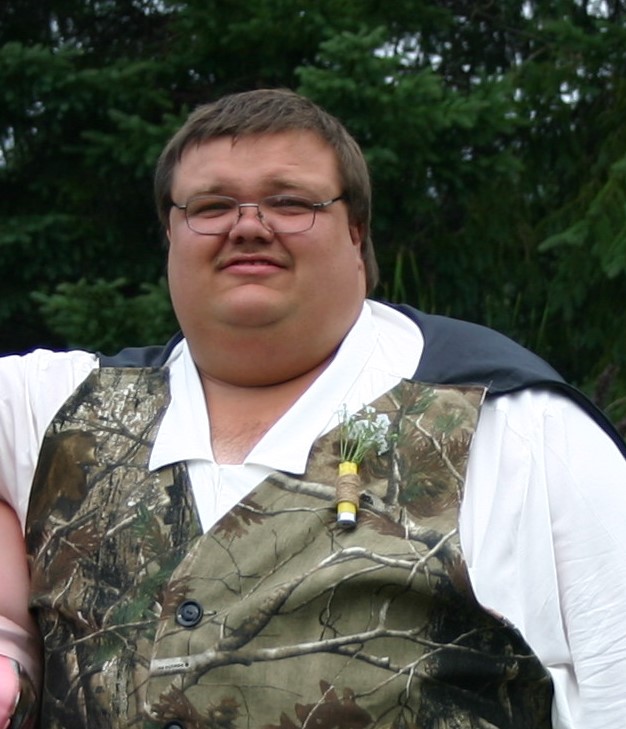 Darrell Lee Nelson of Friendship, WI passed away at Aspirus Riverview Hospital in Wisconsin Rapids on Friday, January 14, 2022. He was born on April 7, 1984, in Wisconsin Rapids, son to Darwin and Christine (Mills) Nelson. He married Emily Kramar on August 8, 2020, in Wisconsin Rapids. Darrell was raised in Big Flats, WI, and graduated from Adams-Friendship High School in May 2002. After graduating high school, he volunteered on the Big Flats Fire Department. Where he was known for being the best pumper operator on the department. Darrell went on to get his CDL and became an over-the-road truck driver for Skinner Transfer Corp in Reedsburg, WI for 10 years, where he was loved by everyone there. He also continued to work on the family farm.
Darrell's passion was working on his family's farm, many wonderful holiday celebrations were also held on the farm. He had a love of the outdoors which included hunting, snowmobiling, camping, fishing, boating, and most of all rides on his motorcycle. His son was his pride and joy, forever proud of his accomplishments. Darrell passed down his love for the outdoor to his son. They truly enjoyed their time hunting and fishing together. Darrell also showed Emily the love of hunting and camping which was something she never experienced before she met him. Darrell Loved his wife and they shared the love for their cats, which Darrell would never admit.
Darrell expressed his love for those around him through his actions. He never said no, he always found the time and expected nothing in return. He had the ability to be whatever you needed at any moment.
Darrell was survived by Emily his wife of 1.5 years, his son Landon, his father Darwin (Penney), his mother Christine (Jason Peaslee), his brother Curtiss, his in-laws Tim and Kay, brother-in-law Josh (Elizabeth), aunts and uncles, and other relatives and friends.
He was preceded in his death by his grandparents Clifford and Lillie Nelson, Melvin Mills, Bonita (Bonnie) Torrey-Mills, and his uncle Michael mills.
Celebration of Life for Darrell: June 4, 2022, Big Flats Fire dept 1104 County Rd C Arkdale, WI 54613 12 pm- 3pm. A short service will be held at 12 pm, officiated by Reverend Stewart McGregor prior to the celebration of life.