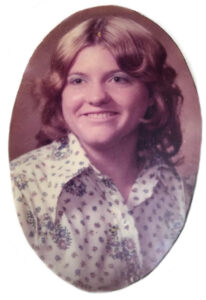 Ellen Marie Wolf, age 65, of Friendship, Wisconsin passed away Saturday, January 8, 2022, at Villa Pines Living Center in Friendship.
Funeral services will be 2:00 p.m. on Friday, January 14, 2022, at Roseberry's Funeral Home in Friendship.   Father David Bruener will officiate. Visitation will be from 12:00 Noon until the time of service on Friday at Roseberry's Funeral Home. A private family burial will be at the Mt. Repose Cemetery, Friendship.
Ellen was born July 24, 1956, in Milwaukee, Wisconsin to Thomas and Shirlee Gaughan. She graduated from Wauwatosa West High School in 1974 and later went on to receive her Bachelor's degree of science in social work from the University of Phoenix. She married Erwin R. Wolf on April 20th, 1986, in Adams County, Colorado.
Ellen served the Adams County, WI community for many years working for Adams County Health and Human Services as a social worker. She also worked with the after-school program CLC.  She was involved in several community fundraising events on an annual basis such as Food and Toy drives.
Ellen enjoyed spending time with her husband Erwin and raising her children Brooke and Seth, and her grandchildren Thomas, Joseph, and Elizabeth. Ellen loved helping people and being involved in charitable causes. When she did get free time, she loved to read books and make wonderful artwork.
Ellen was preceded in death by her mother Shirlee and father Thomas.
Survivors include her devoted husband: Erwin, daughter: Brooke (Dean) Best, son: Seth (Sandra) Wolf, son: David Wolf, grandchildren: Thomas, Joseph & Elizabeth Best, Isabelle & Julius Wolf, Alipio, Nerelys & Beliizia Rodriguez, great-grandchildren: Adalynn & Alyiah Rodriguez, brother: Joel (Linda) Gaughan, and nieces: Erin & Bridget Gaughan.