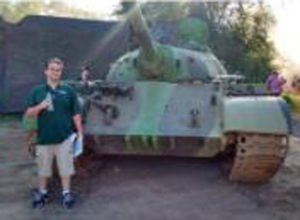 Eric R. Shekels, age 34, of Friendship, Wisconsin passed away Friday, August 1, 2019, at his home with family.
Eric was born October 12, 1984, in Wisconsin Rapids, Wisconsin to Shawn and Dawn (Kaster) Shekels. He graduated from Kellam High School in Virginia Beach, VA. in 2001. He enlisted in the United States Navy where he was stationed in Hawaii and was honorably discharged in 2007. He graduated from UW LaCrosse in 2012 and was currently working at Trienda in Portage.
Eric enjoyed paintball, videogames, reading and spending time with family. He was a volunteer with the Knights of Columbus.
Eric was preceded in death by his niece, Emilie Belle Shekels, and his grandparents.
Survivors:
Mother: Dawn Shekels
Father: Shawn Shekels
Brother: Shane (Jazzy) Shekels
Brother: Sam Shekels
Nephew: Rowan Shekels
Niece: Delilah Vitale
Grandparents: Paul & Carol Kaster
Uncle: Doug (Kristen) Kaster
Uncle: Steve (Penny) Shekels
Aunt: Sandy (Linda) Shekels
Further survived by many other aunts, uncles, cousins, relatives, and friends