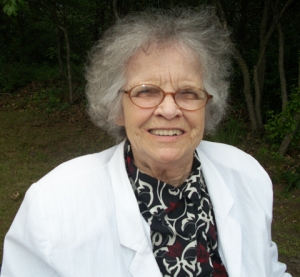 Florence Pearl Reed, age 72, of Adams, Wisconsin died Sunday, October 2, 2011 at St. Joseph's Hospital in Marshfield, Wisconsin.
A celebration of life will be held at 11:00 a.m.-2:00 p.m. on Thursday, October 6th, 2011 at Adams Village Apartments, 350 E. Liberty St., Adams, Wisconsin.
Florence was born July 17, 1939 in Indiana to Morris and Mabel (Rivera) Barden. She married Joel A. Richardson on Feb. 10th, 1960 in Missouri. She resided in Missouri before moving to California, New York and here in Wisconsin where she lived until the end of her life.
Florence enjoyed life to its fullest extent, she enjoyed bingo, karaoke, bowling, camping, fishing, and spending time with her family. Florence was the family flower child, she was very patriotic.
Florence was preceded in death by her parents, Morris and Mabel (Rivera) Barden; husband, Joel A. Richardson; son, Keith Richardson; daughter, Margie Smith; and brother, Wayne Barden.
Survivors:
Daughter: Cindy (Anthony Jones) Gray of 29 Palms, California
God Child: Cheryl McGuern of Adams, Wisconsin
Sister: Esther Dillow of Adams, Wisconsin
Sister: Sharon (Paul) Heidrich of Tomah, Wisconsin
Sister: Rose (Robert) Robinson of Arizona
Brother: Danny Barden of Arizona
Sister: Joleen Jones of Las Vegas, Nevada
Niece: Peggy (Tom) Sumpter of Friendship, Wisconsin
Grandchild: Joel Smith of Huron, South Dakota
Grandchild: Carolynn (Stephen) Darr of Joshua Tree, California
Grandchild: David Smith of Colorado Springs, Colorado
Grandchild: Kevin Jones of Anaheim, California
Grandchild: Draia Jones of Anaheim, California
Grandchild: Johanna Jones of Oklahoma
Grandchild: Veronica Russel of Missouri
Grandchild: Sandra Russel of California
Grandchild: Wally Smith of New York
5 Great-Grandchildren
Further survived by numerous nieces, nephews, grandchildren and friends.
In lieu of flowers, memorials may be given to the family.
Roseberry's Funeral Home is assisting the family. Visit www.roseberrys.com for online condolences and further information.