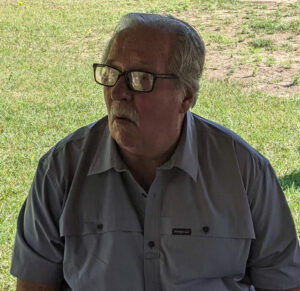 Gerald D. Lund "Big Jer", age 73, of Friendship, Wisconsin passed away Monday, January 3, 2022, at Gundersen Hospital in La Crosse.
A celebration of life will be held from 12 Noon to 4:00 p.m. on Saturday, March 12, 2022 at the Grand Marsh Community Center.
Gerald was born March 8, 1948, in Chicago, Illinois to Wilbert & Estelle (Peters) Lund. He married Nancy Fleury on August 25, 2007, in Grand Marsh, WI.
Gerald enjoyed being an owner-operator for 40+ years.  The best trucker out there.  He enjoyed fishing out on the lake.  Enjoyed cooking out with family and friends.
Gerald was preceded in death by his parents, and granddaughter Aria.
He is survived by his wife: Nancy, 2 children: Jerry (Kristi) & Shannon (David), stepchildren: James (Starr), David, Alex, Clifford, Teddie & Valerie, 2 sisters: Anna Marie (Richard) & Nanette (Chris), 12 grandchildren, 1 great-grandchild, and many other relatives & friends.