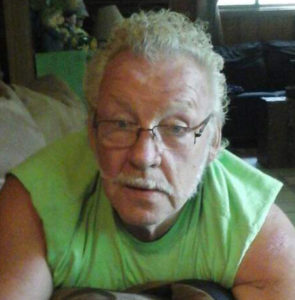 Glenn Stanley Buchanan, age 74, of Friendship, Wisconsin departed this earth unexpectedly Tuesday, December 4, 2018.
A celebration of his life will be June 2, 2019, from 1:00 p.m. until 4:00 p.m. at the Lions Park in Arkdale.
Glenn was born July 19, 1944, in Arkdale, Wisconsin to Stanley and Margaret (Nordlee) Buchanan.
Glenn was an avid hunter of all kinds. He also loved to farm, along with Timbo and Sitter on their family farm in Arkdale.
Glenn was President of the Roche-A-Cri Bowmen and a lifetime member of Whitetails Unlimited.
He was preceded in death by his parents, Stanley & Margaret and daughter, Sherri Lynn Sobczak.
Survivors:
Wife:  Roxanne Buchanan
Daughter:  Lucinda Buchanan
Daughter:  Roberta Ann Buchanan
Step-Sons:  Aaron Rich & Coleman Dybul
Sister:  Arlene Sparby
Sister:  Lorena Atkins
Brother:  Timbo Buchanan
Sister:  Elaine Buchanan
Sister:  Linda Bergwin
further survived by many grandchildren, nieces, nephews, relatives, and friends including Dougie Akkerman
"They say there is a reason, they say that time will heal, but neither time nor reason, will change the way we feel, for no-one knows the heartache, that lies behind our smiles, no-one knows how many times, we have broken down and cried, we want to tell you something so there won't be any doubt, you're so wonderful to think of, but so hard to be without."