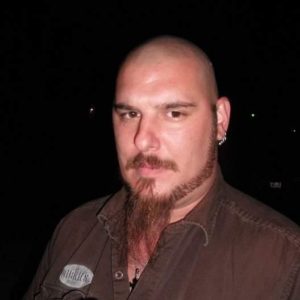 James D. Stout, age 38, of Hancock, formerly of Wisconsin Dells, Wisconsin passed away Tuesday, August 6, 2019, at his home.
A celebration of life will begin at 12:00 noon on Sunday, August 11, 2019, at his home.
James was born March 11, 1981, in Baraboo, Wisconsin to Dean and Roxan (Anderson) Stout. He attended school in Wisconsin Dells and later married Sara D. Roddel on June 19, 2017, in Sparta, Wisconsin. James always lived life to its fullest. He enjoyed fishing, hunting, mudding, cooking, grilling out, and taking care of his reptiles & fur babies.
He was preceded in death by his father, Dean Stout, and aunt, Karren Middelton.
Survivors:
wife: Sara Roddel
mother: Roxan Anderson
sister: Catrina Stout
sister: April Coan
brother: Dean "Chopper" Stout
grandparents: Arlen & Lynne Anderson
stepsister: Christa Conant
stepsister: Niki Knott
son: Christopher James Stout
further survived by many others including aunts, uncles, nieces, and nephews