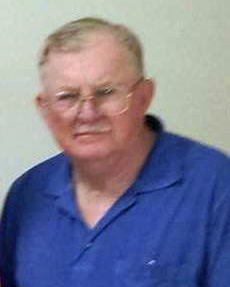 James Raymond "Jim" LaFrance, age 69, of Adams, Wisconsin passed away Tuesday, May 14, 2019, at Mayo Clinic Health System in LaCrosse, Wisconsin.
Funeral services will be 12:00 Noon on Wednesday, May 22, 2019, at the Trinity Lutheran Church in Adams, Wisconsin. Rev. John K. Stake will officiate. Interment with military honors will be at the Mauston City Cemetery, Mauston, Wisconsin. Visitation will begin at 10:00 a.m. with a special service in honor of Jim by the Juneau County Moose Lodge #1913 at 11:30 a.m. at the church.
Jim was born on October 14, 1949, in Mauston. He graduated from Mauston High School in 1967 and enlisted in the United States Army in 1969 serving in Landstuhl, West Germany. He was honorably discharged in 1971. Jim married Linda M. Staats on December 23, 2000, in Adams. He worked for Smith's IGA in Mauston prior to attending Barber School in Madison at MATC and was a Barber for over 40 years before retiring.
Jim loved being outdoors, fishing, hunting, playing horseshoes, trapshooting, bowling, playing cards, cribbage, and spending time with his great-granddaughter. He was a member of the Trinity Lutheran Church in Adams, the Juneau County Moose Lodge #1913 in Mauston, the American Legion, the Lions Club, and Duck's Unlimited.
Jim was preceded in death by his parents, Viola & Wilbur Eggler; sisters, Arcelia (William) Barnwell, Janice Schmidt, and Jo Ann Belk.
Survivors:
Wife: Linda
Sons: James E. (Colleen) LaFrance & Byron (Maryann) LaFrance
Grandchildren: Jordan LaFrance & Damon LaFrance
Great Granddaughter: Scarlett "Peanut" Barnes
Three sisters: Carolin Galagher, Barbara (Michael) Hoilien, and Darlene (John) Emery
Two brothers in law: Louis Schmidt & Richard Belk
He is further survived by numerous nieces and nephews