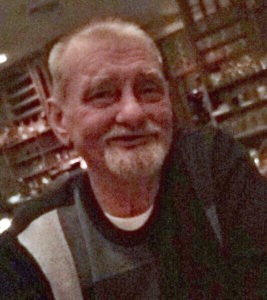 John D. Strzempa, age 63, of Arkdale, Wisconsin passed away Wednesday, October 3, 2018, at Wisconsin Dells Health Services.
Graveside services will be 11:00 a.m. on Monday, October 15, 2018, at the St. Leo Catholic Cemetery in Friendship, Wisconsin. Father Francis Dias will officiate.
John was born January 19, 1955, in Chicago, Illinois to John and Lottie (Tarkowski) Strzempa.
He graduated from Reavis High School in Burbank, Illinois.
John then worked as a forklift driver in the cold storage industry for many years.
He loved golf, fishing, ice-fishing, watching baseball & football, and having a few margaritas.
John was preceded in death by his parents, John & Lottie Strzempa and sister, Anita (Gil) Rodriguez.
Survivors:
Son: John (Lisa) Strzempa
Daughter: Stephanie Strzempa
Son: Kevin Strzempa
Grandchildren: Jacob & David Strzempa
Sister: Janet (Gene) Schilling
Brother: Kenneth (Antionette) Strzempa
Sister: Sharon (Bill) Bankowski
Further survived by many nieces and nephews