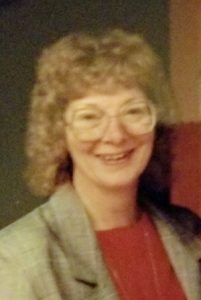 Judith Avis Olson-Hall, age 75, of Ripon formerly of Friendship, Wisconsin died Thursday, March 15, 2018, at Ripon Medical Center.
Memorial services will be 11:00 a.m. on Saturday, April 7, 2018, at Roseberry's Funeral Home in Friendship, Wisconsin. Rev. John K. Stake will officiate. Visitation will be 9:00 a.m. until the time of service on Saturday.
Judith was born June 1, 1942, in Adams, Wisconsin to Claude and Avis (Ault) Olson.
She graduated as Salutatorian from Adams-Friendship High School in 1960.
Following her graduation, Judith worked at the Adams County Courthouse until 1962 when she went to work as a legal secretary for Don Hollman. In 1972, she began working for Duane Polivka as his Paralegal. She followed him when he became Judge and became the Register of Probate and Deputy Juvenile Court Commissioner. Judith retired in 2001.
She married Ken Hall on May 16, 1964, in Nashua, Iowa. They later divorced in 1986.
Judith was an avid reader and read thousands of books throughout her lifetime.
She was preceded in death by her parents, Claude & Avis Olson.
Survivors:
Daughter: Lori (Todd) Machmueller of Ripon, Wisconsin
Granddaughter: Chelsea (Scott Droste) Haschke of Kellner, Wisconsin
Granddaughter: Carley (Logan Wilson) Haschke of Camp Douglas, Wisconsin
Grandson: Matthias Haschke of Camp Douglas, Wisconsin
Great-Granddaughter: Athena Droste of Kellner, Wisconsin
Great-Grandson: Severus Wilson of Camp Douglas, Wisconsin
Sister: Jeane Bross of Durham, North Carolina
Former son-in-law: Bret Haschke of New Lisbon, Wisconsin
In lieu of flowers, memorials may be made to the Adams County Library.