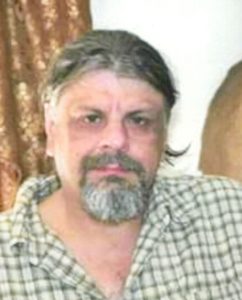 Kenneth R. Akkerman, age 56, of Oxford, Wisconsin passed away Friday, January 31, 2020, at his home.
A celebration of life will be 1:00 p.m. until 3:00 p.m. on Saturday, April 25, 2020, at the Adams Town Hall in Adams, Wisconsin.
Kenneth was born May 1, 1963, to the late Douglas and Nancy Akkerman at the Adams County Memorial Hospital.  He attended school at the Adams Grade School and Adams-Friendship High School.  He had been a member of the Busy Bees 4-H Club and Modern Woodmen for many years.
Kenneth was preceded in death by his father Douglas Akkerman, grandparents, Louis & Mary Armstrong, Ervin & Edith Sipla, and grandson Torrey Akkerman Jr.
He is survived by 4 children, Mandie Rose Ashley of Hot Springs Arkansas; Torrey (Liz) of Oxford, Lauren (Robert) Rogge of Portage; Kenneth (Amber) of Adams; his mother Nancy Akkerman; brothers, Douglas (Lori) William (Sandy) of Friendship; James (Gayla) of Westfield; sister Christie (Ron) Gauthier of Friendship, and 14 grandchildren.