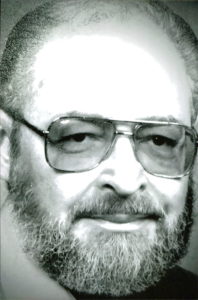 Kenneth Ward Perkins, Age 72, of Mauston Wisconsin went home to be with our Heavenly Father and his beloved wife Barbara on Friday, April, 5th 2019.
Kenneth was born on March 14, 1947, in Bedford Indiana the son of the late Gordon and Mary Ann Marquart- Perkins. Kenneth was united in marriage to the love of his life Barbara on March 10th, 1989. Kenneth served 4 years in the US Navy on the guided missile destroyer the USS Dewey. Kenneth worked at FCI Oxford Prison in Oxford Wi for 25 years. He took great pride in his career and was loved and respected by his fellow correctional officers whom he considered his family. He knew that should anything ever happen they had his back and he had theirs.  He loved to go dancing with his wife Barbara, hunting, classic country music, collecting movies, eagles, coins and word find puzzles. Most of all he dearly loved his family and friends. Many of his children's friends came to love him as their own father and in return, he loved them as if they were.
Kenneth is survived by his children Troy (Christine) Perkins of Adams, Shawn (Joe) Capogreca of New Lisbon, Jolynn Moore of Tennessee, Christine (Thomas) Nimmo of Clinton, William Rosier of Casenovia, Sam (Melissa) Wood of Wild Rose, Anita Braun of Illinois, Lisa (John) Warner of Mauston and Otto (Corrina) Fritz of North Dakota.  Kenneth is survived by his brothers Stephen Krogh of Mauston, Don Krogh of Mauston, Russell Krogh of Palau. Kenneth is also survived by grandchildren, great-grandchildren other extended family members and special friends.
Kenneth was preceded in death by his Parents Gordon and Mary Ann, his Wife Barbara, an infant sister Karen, and his sister Kathleen.
A family graveside burial with Military Honors will be held with a memorial picnic to follow. Date to be determined.
The family would like to say a special thank you to Fairview Nursing home in Mauston Wi for taking such good care of Ken. The staff truly cared for him as he truly cared for each of you and to Dr. Bjelland for many years of great care.  Ken and Barb were so very blessed to have had such a special friendship with Barb and Tim Forsythe. They cherished you both.
Kenneth was a devoted Husband, Father, and Brother. His passing will leave a space in our hearts no one can fill. Heaven now has the only Hero we will ever know.