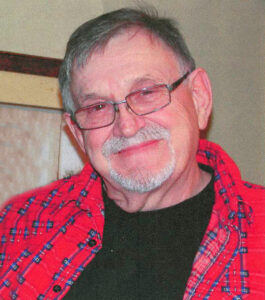 Larry G. Frauchiger, age 73, of Arkdale, Wisconsin passed away Wednesday, November 3, 2021, at the Marshfield Medical Center in Marshfield, Wisconsin.
Private family services will be held at a later date.
Larry was born October 20, 1948, in Monroe, Wisconsin to Ralph and Nellie (Wilde) Frauchiger.
Larry married Cynthia VonMoos on July 11, 1969.
Larry was a dairy farmer in Green County until 1996 when the family moved to Arkdale, WI. After farming, he owned and operated a semi for several years.  Before he retired, he and his son built their home and started a construction company.
Larry enjoyed fishing & hunting and played in a country music band for several years. He was a member of the National Tractor Pullers Assoc. and the National Farmers Organization.
Larry was preceded in death by his parents Ralph and Nellie Frauchiger, son Timothy, and grandson Dakota Padgett.
Survivors include his wife Cynthia of Arkdale, Daughter Jill (Rick) Gehri of Arkdale,  granddaughter Laci Knutti of Monroe, and brother David Frauchiger of Monroe.