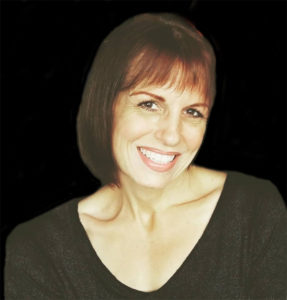 Laura Ann Moran, age 55, of Friendship, Wisconsin passed into eternal life Friday, March 8, 2019, at her home.
Mass of Christian Burial will be 11:00 a.m. on Saturday, March 16, 2019, at the St. Joseph Catholic Church in Friendship. Father Francis Dias and Father Redfern will officiate.  Interment will be at the St. Leo Catholic Cemetery, at a later date.  Visitation will be 3:00 p.m. until 7:00 p.m. on Friday at Roseberry's Funeral Home and again from 10:00 a.m. until the time of Mass at church on Saturday.
Laura was born July 15, 1963, in Oak Park, Illinois to Larry and Carol (Wresinski) Schwager. She graduated from Elmwood Park High School and Triton College.
Laura married Richard J. Moran on February 1, 1986, in Winfield, Illinois.  They moved to Friendship, in May of 1988 where they further grew their family of nine children.
Laura enjoyed being with her family most of all, summer nights on the deck, being in the sunshine, the beach, gardening, taking long walks and exercising, cooking and baking and making her amazing coffee cakes for people during holidays, helping others in need, listening to the oldies and jazz, live bands, dancing the night away, a nice glass of Chardonnay, Scrabble, her dog Cooper, Sunday crossword puzzles, drawing and calligraphy, painting and restoring statues, making others feel special, old movies, decorating, singing, coffee with friends, dining out,  shopping, going to Cranberry Fest, taking lots of family photos, prayer, sunflowers, and the color yellow.
She was a member of her Holy Catholic Faith, a mother's group, and the Adams County Running Club.
Laura was preceded in death by her parents, Larry and Carol Schwager.
Survivors:
Husband:  Richard J. Moran
Daughter:  Elise M. (David) Robinson
Son:  Richard J. Moran Jr.
Son:  Dominic R. Moran
Daughter:  Juliana M. Moran
Daughter:  Mary M. (Nick) Colemer
Son:  Vincent A. Moran
Daughter:  Hallie M. Moran
Son:  Christian B. Moran
Daughter:  Angelina M. Moran
Brother:  Patrick (Mary Beth) Schwager
Sister:  Carolyn (Tom) Peceny
Mother-in-law:  Helen Moran
Aunt:  Patricia Murray
Aunt:  Chris (Ed) Sabel
Aunt:  Char Wresinski
Four grandchildren, Cadence, Graham, Bentley & Brooklyn Robinson;
eight cousins, and 26 nieces & nephews.
In lieu of flowers, memorials may be given to Laura's family to support the causes that meant the most to her throughout her life.