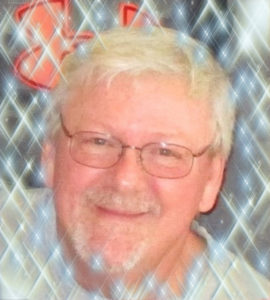 Lawrence Smith, of Friendship Wisconsin, died Sunday, January 27, 2019, at St. Mary's Hospital, due to complications of a second heart surgery.
A Celebration of Life will be held at "Spot in the Woods" HWY J, Friendship, on Saturday, March 30th from 3:00 pm to 6:00 pm.
Larry was born March 10, 1955, in Brockton, Massachusetts, to Lawrence and Alice Smith.
He married Coral Klein on December 16, 1978, in Friendship, Wisconsin and they shared 40 years together. He was a loving and involved father to the two joys of his life, his son, Drew, and daughter, Nicole, and then later, their families, whom he loved dearly.
Larry enjoyed his childhood and adventures with his sisters, brother, and friends, on the farm in New Hampshire.  The family moved in 1968 to Waukesha, Wisconsin, where he attended grade school and high school and hung out at The Animal House.  In the 1970's he was a short track racer at Slinger / Hales Corners.  There was nothing he couldn't fix or invent and no one he wouldn't help. He loved attending the grandchildren's' activities, working in the woods, on the farm, hunting, and fishing. Some of his best times were spent on the River or the Harley.
Larry worked for Husco International of Waukesha and was a member of The International Association of Machinists Union Local 10 for 39 ½ years, serving as a union steward for many of them.  After his division closed, in 2016, at the age of 61 he enrolled in North Country Heavy Equipment and Truck Driving School, Escanaba, Michigan, where he earned all his certifications and licenses.  The last two years, he worked for the town of Quincy as a highway maintenance worker and cemetery caretaker. He enjoyed those jobs and the people he worked with.
Larry was preceded in death by his parents, Lawrence Smith Sr. and Alice Smith, Charlotte Smith, and nieces, Tina Aldrich & Whitney McClanahan.
Survived by:
Wife:  Coral Smith
Son: Drew (Theresa) Smith of Reedsburg, Wisconsin
Daughter: Nicole (Jeffery) Doskocil of Spring Green, Wisconsin
Granddaughter: Taryn Smith
Grandson: Kyle Smith
Grandson: Blake Smith
Grandson: Keller Smith
Sister: Beth (John) Callahan of The Villages, Florida
Sister: Gail (Jim) Merrill of Winchester, New Hampshire
Brother: Roy Smith of Wasquoit, Massachusetts
Sister: Peggy (Bob) Bittle of Hurricane, Utah.
Mother and Father in law: Paula and John Klein, Friendship, Wisconsin
Special families: Beccy and Pat Pare, Ethan and Morgan; Joyce (Ken) Schilling and Diane Rivard family.
Eight nieces, a nephew, and many family and friends.
"So, when tomorrow starts without me, don't think we're far apart.
For every time you think of me, I'm right here in your heart"