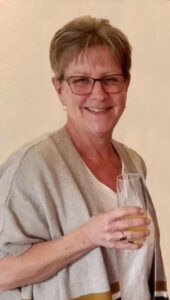 Michelle L. Ernst, age 57, of Arkdale, Wisconsin passed away Thursday, April 15, 2021, at Wisconsin Rapids Health Services.
Michelle was born November 3, 1963 in Kenosha, WI to Robert and Judith (Malinoski) Overdier.
She loved gardening, camping, birds- everything outdoors, shooting pool, and being a part of her pool league.
Survivors include her parents, Jim & Judy Bowen; daughters, Krysta (Dinesh), Bailey (Joseph); grandson, Cooper; sister, Kim (Don); brother, Brian, and her significant other, Eric.