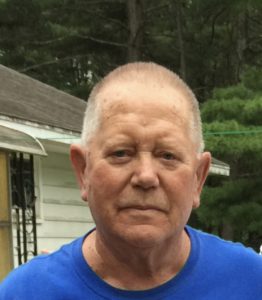 Clarence "Mike" Thurk, age 84, of Arkdale, Wisconsin passed away Saturday, March 2, 2019, surrounded by his family and friends at Villa Pines Living Center in Friendship, Wisconsin.
A celebration of life will be held at a later date.
Clarence was born June 3, 1934, in Dodge County, Wisconsin to Clarence and Rosa Thurk Sr. He grew up and attended school in Dodge County.
Clarence married Beth J. Johnson on December 24, 1969, in Rockford, Illinois. They farmed in Dodge County until 1999, and then he drove truck off and on for many years after that.
Clarence enjoyed farming, hunting, fishing, and helping Beth make pickles. He loved driving truck and taking in many sights during his travels. Clarence was a member of the Wisconsin Farmers Union and Farm Bureau.
He was preceded in death by his parents, Clarence & Rosa Thurk; sons, Duane & Roger Thurk; brothers, George & Charlie (Ida) Thurk; sister, Rosemary (Edward) Sukowatey and brother-in-law James Hoffmann.
Survivors:
Wife: Beth Thurk of Arkdale, Wisconsin
Daughter: Pamela (Jason) Mackowiak of Leonardtown, Maryland
Sister: Clarice Hoffmann
Brother: John (Sylvia) Thurk
Sister: Catherine (Peter) Quinn
Granddaughter: Paige Mackowiak
Sister-in-law: Nellie Thurk
Sister-in-law: Marcia (Hollister) DeMotts
He is further survived by his dogs, Penny & Cocoa, nieces, nephews, other family members, and friends.