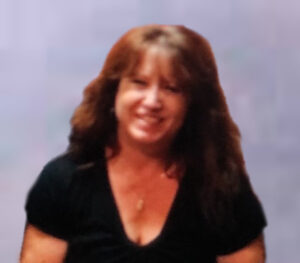 Naomi Zingraf, age 54, of Arkdale, Wisconsin passed away Wednesday, January 20, 2021, at her home.
No services are planned at this time.
Naomi was born November 23, 1966, in Chicago, Illinois to Dennis and Felicia (Berndt) Wolfe.  She was then raised in Elmwood Park Il.  After meeting her husband, they shared a home in Schaumburg Il, before moving to Colorado, and then Wisconsin.
Naomi graduated from Elmwood Park High School and Triton College in Illinois.
She married Jerry Zingraf on June 8, 1996. Most of her career was spent at Quest International, and then as a stay-at-home mom.
Naomi enjoyed movies, reading books, Harley's, spending time with friends & family, holiday decorating, and especially Halloween.
Naomi was preceded in death by her husband Jerry, grandparents Julia & Joe Gorek, Frances & George Berndt, and her baby girl that was an angel before a child.
Survivors include her son Dakota, stepdaughter Charlee, stepson Jayson, parents Dennis & Felicia, brothers Dennis & David, and sisters Danele, Nicole & Fran.