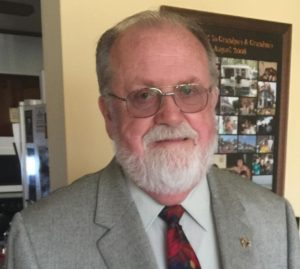 Peter C. Smith, age 82, of Lyndon Station, Wisconsin passed away Saturday, March 7, 2020.
A celebration of life will be held at a later date.
Peter was born December 21, 1937, in Jamaica Queens, New York to Robert and Maude Smith. He married Dianne Paige on May 21, 2007, in Port Elizabeth, New Jersey.
Peter enjoyed civil war re-enactments and was a member of the National Muzzle Loading Rifle Association, Villas Gun Club, Villas fishing club & the Boy Scouts of America.  He was a volunteer fireman in Villas NJ.
Peter was preceded in death by his parents; first wife, Marie who died of cancer, and sister Virginia.
Survivors include his wife Dianne of Lyndon Station, WI; sons, Tim & Morgan Smith both of Millville, NJ; stepdaughters, Anita (Bill) Stevenson of Neptune, NJ; Naydene Olson, Kristina (Pedro) Arellano, Roxanne (Michael) Alvarez, and many grandchildren.