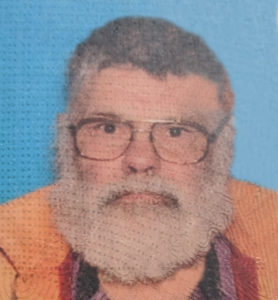 Richard L. Hall, age 72, of Friendship, Wisconsin passed away unexpectedly Monday, September 30, 2019, at Gundersen Moundview Memorial Hospital in Friendship.
Richard was born December 31, 1946, in Adams, Wisconsin to Bud and Margaret (Leach) Hall. He was a farmworker for many years.
Richard loved fishing and listening to his old country records.
He was preceded in death by his parents, Bud & Margaret Hall and brother, Arden Hall.
Survivors include his:
Sister: Esther Garcia
Sister: Jeri (Rick) Campbell
Sister: Lois Tolodxi
Sister: Nona (Randy) Johnson
Brother: Greg Hall
Richard is further survived by many nieces, nephews, great-nieces, great-nephews, and great-great nieces & nephews