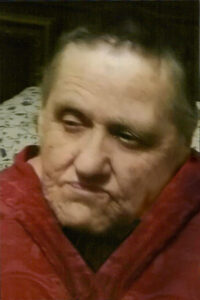 Rosemary K. Borman (Knight), age 78, of Wisconsin Dells, Wisconsin passed away Wednesday, April 28, 2021, surrounded by her family and friends.
A celebration of life will be on June 6, 2021, at Sunset Park in Portage.
Rosemary was born June 9, 1942, to Peter and Evelyn Knight.  She was a loving, and strong mother, grandmother, and great-grandmother.  Everyone loved her, she was such a funny and happy lady.
Rosemary was preceded in death by her parents, Peter & Evelyn; cat, Princess, and ex-husband, Leon F. Borman.
Survivors include her children, Leanna "Annie" Pikturna, Leah Borman, Pamela (Jeff) Larson, Camela (Chris) Gage, Pauline Hefty, Philip Borman, Jeremy Borman; grandchildren, Tim Hefty, Jayden Hefty, Liberty Ludwig; great-grandchildren, Alyanaih Hefty, Easton Borman, Blake Borman, and dog, Luzi.
"We love you mom; may you sit up there and watch us all."