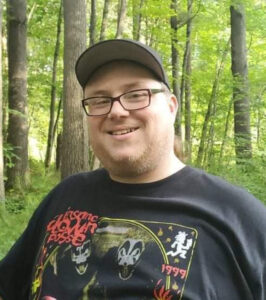 Ryan L. Murch, age 39, of Wisconsin Dells, Wisconsin died Thursday, January 6, 2022, in a fatal car accident.
Ryan was born July 21, 1982, in Greeley, Colorado to Randy Murch and Teresa Louise Hill (Cook).
Ryan was preceded in death by his father: Randy Murch, uncles: David & Danny Hill, three of his grandparents: Louise & Clarence Hill, and Jerry Murch Sr.
He is survived by his mother: Teresa (Aaron) Cook, three children: Madison, Randi & Kaleb Murch, ex-wife: Louise Murch, two aunts: Stacey Dickerson & Jamie Mitchel, three stepbrothers: Kevin, John & A.J. Cook, one stepsister: Samantha Arreola, and grandmother: Janet Schwab.
There's just so much to say about Ryan.  He always was a cool person, and everyone loved him. No matter where he lived, he always said he always made his life an adventure- and boy did we have plenty.  As mother and son our bond was stronger than most and we were always the best of friends!
Ryan graduated from Adams-Friendship in May of 2001. He met Louise and they became childhood sweethearts.  They made three beautiful children together.  He was an amazing father and was everything to them.  He loved to be with his children Madison, Randi, and Kaleb.  You could see the bond they shared from first steps to their choices on everything and we know he will continue to be proud as he's looking over his children.  He also was proud to be a figure in David Celmer and Mercades & William Akkermans life and loved being grandpa to Cameron.
He was always full of advice and always willing to lend a helpful hand. If he didn't have it to give, he'd find a way to do so.  He was always smiling, and his laugh was contagious.
Ryan had a lot of passions in life and music was one of them.  He loved his psychopathic records and his love for the Juggalo family was very strong.  Ryan had many amazing friends who stood by him no matter what.  Now he gets to listen to all the I.C.P. he wants in Shangri-ha
Ryan out! Whoop, Whoop!
A celebration of life will be held on January 29, 2022, from 1:00 p.m. until 5:00 p.m. at Lakeshore Bar & Grill in Wisconsin Dells.