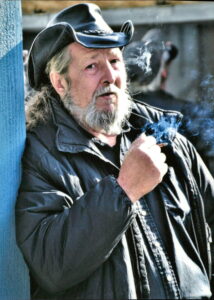 Terry L. Eder, age 70, of Wisconsin Dells, Wisconsin passed away Tuesday, November 17, 2020.
A celebration of his life will be Saturday, November 28, 2020, beginning at 1:00 p.m. at Frankies Bar-5253 WI-113, Baraboo, WI 53913.
Terry was born April 29, 1950, in Park Falls, Wisconsin to Clement and Gladys (Root) Eder. He graduated from Glidden High School and spent the past 41 years with the love of his life Bonney.
Terry owned and operated Lee's Bar & Grill in Madison and the Mustang Inn in Portage.
He loved his motorcycle and being a part of the ABATE family.
Terry was preceded in death by his parents Clement & Gladys; brother, Lynn; sister, Maxine, nephew, Shawn; in-laws, Doris & Cecil; Laurice, Yolanda, and Cecil.
Survivors include his life partner, Bonney; children, Melissa; Michelle (Billy); Ronny, Jeremy; grandchildren, Tristan, Madison, Joey, Searra, Victoria, Cassandra, Zachary, Jesse, Payton, Liam; sister, Danielle (Richard); nephews & nieces, Mike (Sue), Julie, Kristi, Kelly, Heidi (Art), Peggy, Molly, Patricia (Eric), Jacob (Kandi), Alicia, Beth, Eric, Maddie; sister-in-law, Kathy; brothers-in-law, Edward, Doug; close friends, Tom, Steve & Ann, Jimmy & Michelle, and Jason & Chrissy. Terry is further survived by great-nieces & nephews, relatives, and friends.
A big thank you to the Adams County first responders, and Roseberry's Funeral Home.