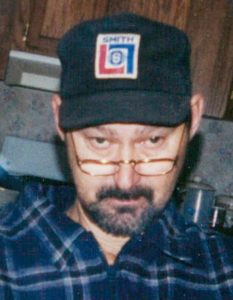 Travis A. Adams Jr., age 70, of Adams, Wisconsin passed away Sunday, July 28, 2019.
A celebration of life will be from 12:00 Noon until 4:00 p.m. on Saturday, August 10, 2019, at his sister-in-law's home.
Travis was born August 16, 1948, in Thrull, Texas to Travis & Natalie Adams Sr.  He married Patricia R. Georgeson on March 5, 1990, in Friendship, Wisconsin.  Travis enjoyed being outside and spending time with his family especially his grandchildren.
He was preceded in death by his parents, two brothers, Jerry & Clyde, and two grandchildren.
Survivors:
Wife:  Patricia Adams
Daughter:  Trisha (Dustin Waldroup) Adams
Son:  Patrick (Amanda Smith) Adams
Sister:  Faye (Roy) Overton
Brother:  Donnie Adams
Daughter:  Crystal (Tim) Oestreich
Son:  Travis Adams III
Son:  Anthony Adams
Daughter:  Amy (John) Castinore
Many grandchildren and two great-grandchildren