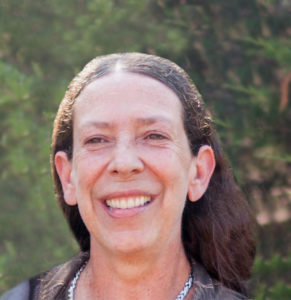 Wendy Jo Winders, age 62, of Arkdale, Wisconsin passed away Monday, November 26, 2018, at her home.
Wendy was born May 8, 1956, in Madison, Wisconsin to Charles and Nellie Cornell.
Wendy worked as a cook for most of her life in various restaurants throughout Wisconsin. She also was a welder and worked in many other industries.
Wendy also enjoyed riding horses, playing pool, listening to music, watching the Packers, gardening, playing Euchre, cooking for family, attending her grandchildren's sporting events, spending time with her family and friends and helping anyone and everyone that she could in any way.
Wendy is survived by her son Corey (Tammy Murphy) Winders; her daughter Lacey (Ike) McWaters; her grandchildren; Robert, Colton and Jarric; her significant other Tim Reutter; her niece Terri (Paula) Defliger; her brother John (Joan) Cornell; her brother Merv (Louise) Cornell; her sister Pat Brooks; along with many other nieces, nephews, and other family members and great friends.
Wendy was preceded in death by her parents, Charles and Nellie Cornell; lifelong special friend, Ken Raines; sister, Sharon Winchel and nephew, Todd Defliger.
Memorial services will be 3:00 p.m. on Saturday, December 1, 2018, at Roseberry's Funeral Home in Friendship, Wisconsin. Father David Mowers will officiate. Visitation will be 1:00 p.m. until the time of service on Saturday at Roseberry's Funeral Home.