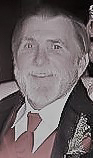 William Olkowski, age 72, of Arkdale, Wisconsin died Friday, October 4, 2019, at Meriter Hospital in Madison, Wisconsin.
Bill's Memorial Service will be held at the VFW in Oxford, WI on Friday, October 18th from 3 pm to 7 pm. The address is: N3250 1st Dr. Oxford, WI 53952
Bill was born April 17, 1947, in Rhinelander, Wisconsin to Raymond and Rosemary (Bergeon) Lehnen. Bill served in the USMC from 1965-1969. He married Christine Sue (Titulear) Olkowski on Nov 17, 1972.
Bill was a carpenter his entire life. He owned Bill's Floor Service for several years until he was diagnosed with Non-Hodgkins Lymphoma and won. After he won that fight, he went on to work for Chris Greene Incorporated.
Bill enjoyed hunting, fishing, and spending time with his grandchildren.
Bill was a member of the VFW of Oxford, WI.
Bill was preceded in death by his wife, of 37 years, Christine Olkowski, his Father Raymond Olkowski, several Aunts, Uncles, brothers-in-law, and sisters-in-law.
Survivors: his Mother Rosemary Lehnen; daughters, Heather (Casey) Honeyager of MI; Holly (Ed) O'Neill of MN; and Hope (Adam) Wachendorf of Waukesha; grandchildren William and Christian Thomas, Matilda, Dennis, Ella, Raymund, and little bun in the oven O'Neill, and Kennedy and Raegen Wachendorf. Bill is also survived by his sister-in-law, Georgia Moyle; uncle Edward (Leona) Olkowski; uncle Joseph Bergeon; cousins, and several nieces and nephews.
Special thanks to St Croix Hospice for their excellent care and support given to Bill and his family.